Are you hoping to recover for the long-term? Are you aiming for a happy and healthy life, without the control of drugs and alcohol?
If so, it is very important that you first understand the commitment of long-term recovery, and that secondly, you select a rehabilitation route which will offer sustainable recovery rates.
Unfortunately, many users fail to understand that what they put into drug and alcohol rehab will have a direct impact on their long-term recovery probabilities.
Some will select free treatment services, believing that minimal exposure to addiction treatment will help to reduce drug and alcohol cravings. Others will invest as little time as possible into their drug and alcohol rehabilitation yet will expect a long-term recovery in return.
Some individuals will fall lucky when considering their future post-rehab. However, for the majority hard work, consistent effort and a high-quality, completed rehab programme are necessary to sustain sober living.
Ensure that you can achieve your long-term goals by visiting a private drug and alcohol rehab in Musselburgh or the surrounding area. What you invest in rehab will naturally impact your end results.
Invest a lot, including time and energy and you, will get a lot out of drug and alcohol rehab with our support at Nova Recovery.
The importance of sustainable recovery
Sadly, many individuals attempt to invest as little as possible into drug and alcohol rehab.
Yet, by doing so, they will also hope for a life without the influence of drugs and alcohol. Others will hope for a quick turnaround, where a singular visit to rehab will rid them of addiction.
Of course, the sooner that rehabilitation can happen, the easier it can be, and the cheapest it can be are all very desirable. This is exactly why we offer affordability and efficient residential rehab programmes.
However, through our offering, we also focus on providing a comprehensive, all-round encounter of drug and alcohol rehab, helping to tackle many angles of addiction.
Without treating every area of addiction, without committing to the idea of long-term recovery and the stringent routines it requires, and without reaching a point where sober living can be normalised, sustainable recovery will be out of the question.
Sustainable recovery is the only way that you can achieve your long-term recovery goals. Your new outlook, your new skills, your new lifestyle choices, and your new coping strategies must all be manageable, ensuring that they can withstand for years, and even through potential relapse triggers.
The best way you can secure sustainability is by committing yourself to the process, along with selecting the most fitting drug and alcohol rehab in Musselburgh, standing as Nova Recovery.
Achieving addiction recovery via a drug and alcohol rehab in Musselburgh
If you're ready to commit to rehab and also experience the greatest quality of care, it's time to consider residential rehab. Understandably, you may hope to complete outpatient addiction treatment via a drug and alcohol rehab in Musselburgh.
However, if you are living with an addiction, and hope to make sobriety a sustainable lifestyle, residential rehab will be your safest bet for recovery rates.
Remaining within your local area can also cause some risk, where your addiction treatment sessions may be disrupted, down to drug and alcohol triggers.
Known as easier said than done, attempting to forget about triggers, linked to familiar settings, people or experiences can be challenging. With this in mind, through a local and flexible rehab programme, situated in Musselburgh itself, you may fall victim of rapid relapse.
Avoiding relapse at all cost is the aim of residential rehab, by providing you with everything you need to rehabilitate efficiently.
This will include distraction-free environments, an intense schedule of addiction treatment services, and relapse prevention planning, all coming together to motivate progress, rather than regress.
Down to this, to sustainably overcome your addiction, looking beyond outpatient care via a drug and alcohol rehab in Musselburgh will be encouraged. By considering residential rehab, you will be situated greater, helping you truly turn your life around from drug and alcohol abuse.
Sustaining recovery post-rehab
The progress that you make through drug and alcohol rehabilitation will impact your ability to remain sober, post-rehab. With this in mind, it is important that you take residential rehab, seriously and carry your new skills and outlooks forward with you to benefit life back in Musselburgh.
You must however continue to make progress by committing to the necessity of long-term recovery. This will be your post-rehab goal, as you transition from a highly supportive, medically driven rehab hospital, to independent recovery.
With this in mind, to sustain recovery, you must commit to ongoing aftercare services, via a drug and alcohol rehab in Musselburgh, you must make positive changes to your lifestyle, and you must remain honest with yourself and those around you.
By doing so, you'll have a greater chance of stabilising your new lifestyle, without the presence of drugs and alcohol.
Unfortunately, some individuals do make irrational decisions, which ultimately dictate their ability to sustain sobriety.
By completing fad treatment services, by completing an unsuitable rehab programme, or by rushing the process, it's easy to see how those inappropriate actions/decisions can jeopardise sustainability ratings.
Starting as soon as you're ready for rehab
If you're setting yourself up for sustainable recovery, it is important that you start as soon as you're ready for drug and alcohol rehab. Reaching a point where you'll commit everything into rehab is highly positive.
However, if you sit on that decision and cause a delay, there's a likelihood that your recovery mentality will begin to slip, reducing your ability to accept change.
In order to achieve long-term recovery and sustainably adapt your lifestyle, you must be open to change. Down to this, as soon as you're prepared on physical and psychological levels, for rehab, it's time to open up.
By doing so, you'll be in the right mindset to push forward and do whatever it takes to make your drug and alcohol addiction something of the past.
Reach out today to our Nova Recovery team, here to support Musselburgh locals and stand as a convenient, yet recovery motivating rehab option.
Related News
While reaching the sober status is a positive milestone, it is, however, important to remember that drug rehab is the…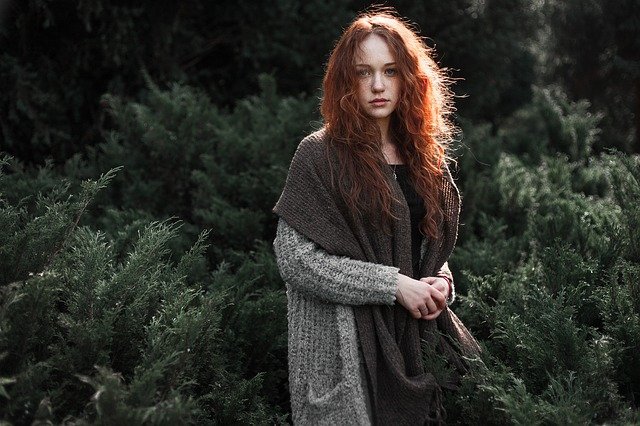 Denial is viewed as a coping mechanism within the psychodynamic response system. It is a defence strategy to protect oneself from the truth of reality.…
Although we live in a country, albeit a world, where heavy alcohol intake is normalised, and alcohol addiction shouldn't be…