Bipolar is recognised as a manic mental disorder, which is unpredictable, uncontrollable and unstable. Like other mental health conditions, the development of bipolar is involuntary.
However, through ongoing enablement of such manic and depressive behaviours, a life-limiting disorder can materialise, making it very difficult to lead an average day, without worry, pressure and irrational actions.
Down to the consequences of bipolar, sourcing suitable treatment is encouraged, to alleviate the key symptoms of bipolar, and to help with long-term management. An early diagnosis can be life-saving, along with the awareness, control and stability that treatment can offer.
Living with bipolar can be tough down to the manic highs, which soon, for no exact reason, result in depressive lows. This balance, alone, can be debilitating, unnerving and difficult to manoeuvre through, requiring the support of suitable treatment.
As there are different types of bipolar disorders, it's important to accept an accurate diagnosis, ensuring that appropriate treatment will be encountered. It can take some time to complete treatment, with the result of management and stability.
Yet by working quickly to suppress symptoms of bipolar, you'll soon have the grasp over such goals.
Mental health issues shouldn't be taken lightly, nor should unfortunately normalised cases of manic and depressive mood disorders. Accept bipolar disorder treatment with specialist and compassionate backing in Scotland.
Get in Touch
Our admissions team can give you expert help and advice on the best options available for treating bipolar disorder, get in touch today to find out more.
What is bipolar?
Bipolar is a mental health issue, falling within the mood disorder category, which commonly results in both manic and depressive behaviours. There are different types of bipolar, where a balance between both responses can be experienced, or where one will overpower the other.
Yet, a common diagnosis of bipolar will reflect uncontrollable and unpredictable responses, where energy will be high, soon followed by rollercoaster-like lows.
It's found that 1 in 100 people will develop symptoms of bipolar disorder at some point. Reasonably, the degree of bipolar, the symptoms of bipolar, and the impacts of bipolar can vary for every individual who unfortunately experiences such irrational and emotional pressures.
However, the general consensus is that living with bipolar can be tough, where an average quality of life can be difficult to maintain. For example, social situations can be difficult for someone with bipolar to manoeuvre around, also known to cause social anxieties.
As bipolar is a multidimensional disorder, sourcing credible bipolar disorder treatment will be encouraged. Without professional input, great difficulties can be experienced when attempting to balance such responses of hypomania and depression.
Signs Of Bipolar Disorder Treatment Being Required
As alluded to above, bipolar disorder is a complex illness that can vary massively in severity and duration of symptoms from person to person.
Broadly speaking, however, bipolar disorder is characterised by extreme mood swings which will often range from severe highs to severe periods of feeling low.
The periods of elation or depression can last for anything from days to several months. Additionally, some people will experience a form of "rapid cycling" between the two alternative states, while some people will experience a "mixed state" where feel both depressive emotions while also feeling hyperactive.
It can be incredibly difficult to live with bipolar disorder if the condition goes unmanaged, and a lot of individuals can not realise that they are suffering from this disorder while they are in the throes of this illness.
Therefore, it is important that if you feel that you may be suffering from the symptoms of bipolar disorder that you look into having your mental health state evaluated with the view to diagnosing your condition properly — something which Nova Recovery can assist with.

Scotland Based Addiction & Mental Health Treatment Providers
Key offerings available include:
1:1 Support from Clinical Nurse Practitioners, Registered Mental Health Nurses and Therapists
Access to Trained Psychiatrists
24 Hour Nursing Care
Comfortable & Quality Accommodation
Clinically Led Recovery Model Underpinned by Cognitive Behavioural Therapy (CBT)
1 Year Aftercare
Sourcing Bipolar Disorder Treatment
The expert clinicians at the Nova Recovery hospital Scotland can provide you with the support that you need to overcome the debilitating symptoms which can occur with bipolar disorder.
Our world-renowned psychiatrists and mental health nursing team have an experienced insight into all forms of bipolar disorder and fully comprehend how challenging the symptoms may be.
Down to the necessity of sourcing bipolar disorder treatment, we've provided a breakdown, to ease your search and acceptance process.
Seek a diagnosis 
Understanding whether you're suffering from bipolar itself, or whether you're experiencing alternative mood disorders, such as depression is very important.
Sourcing a medical diagnosis will help to direct treatment recommendations, whether around a bipolar diagnosis or not.
Educate yourself 
If a positive bipolar diagnosis is encountered, it's encouraged to educate yourself and those around you about the symptoms, side effects, personal triggers and recovery steps of bipolar disorder treatment.
Prepare yourself 
If you're accepting of such treatments, it's important to prepare yourself for your chosen recovery programme. Residential programmes do work best, however, it's up to you how you hope to move forward through bipolar disorder treatment.
Accept treatment
Accepting treatment and professional recommendations can be tough, as the reality of living with bipolar will present itself. You may feel worried about opening up or may have concerns over invasive therapy. With the right support, treatment will be beneficial to help you manage your symptoms of bipolar.
Types of Treatment for Bipolar Disorder
A range of treatments are utilised here at the Nova Recovery hospital to work through the development and management of bipolar. Exact treatments will be provided on a personal basis to target the type of bipolar you or a loved one may be experiencing.
Prescription medications are one of the most commonly associated bipolar disorder treatments, down to the positive effects that such substances can have on the brain. Mood stabilisers, antipsychotics and ant-depressants are appropriately prescribed to help restore balance and manage the symptoms of bipolar.
Psychotherapy can be very effective when treating bipolar disorder as well in some individuals. If you're looking for bipolar disorder treatment without medication, psychotherapy is a highly effective form of cognitive treatment.
It works through thought processes, the way in which information is digested, and also responses to such influences. Cognitive behavioural therapy, stress management, and interpersonal and social rhythm therapy are some of the forms of psychotherapy that we use for bipolar recovery.
As your lifestyle can impact your mood on a significant basis, in order to manage the highs and lows of bipolar, and aim for balance, wellbeing management is encouraged.
By considering your lifestyle choices, such as your diet, exercise and sleep patterns, we can help you form a routine that promotes wellbeing, with the aim to balance and elevate happy chemicals.
Understandably, prescription medications aren't for everyone. However, holistic bipolar disorder treatment is encouraged to help suppress symptoms at all angles.
We will advise on the most suitable treatments for your needs and type of bipolar, to ensure that you're comfortable but also in a place to manage your symptoms.
Psychotherapy Treatment Options For Bipolar Disorder
There are different forms of therapy that can be administered in both one-to-one and group settings in order to effectively combat the symptoms of bipolar disorder. A blend of these treatments may be experienced when managing your bipolar disorder. These therapies can include:
Family-Orientated Therapy – helping to coach your family about the reality of bipolar disorder and how to watch for triggers for manic episodes can help your family/friends to become a more effective support network, helping to keep you focussed on your therapy and staying as healthy as possible.
Cognitive Behavioural Therapy – CBT is a form of therapy that is specifically designed at helping people who feel emotions very intensely. CBT helps you to understand and accept your emotions, learn how to manage them, and find ways to make positive changes in your life.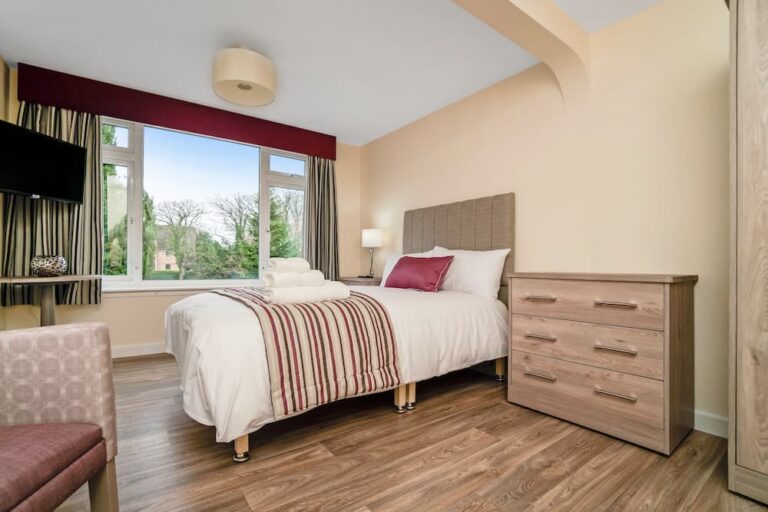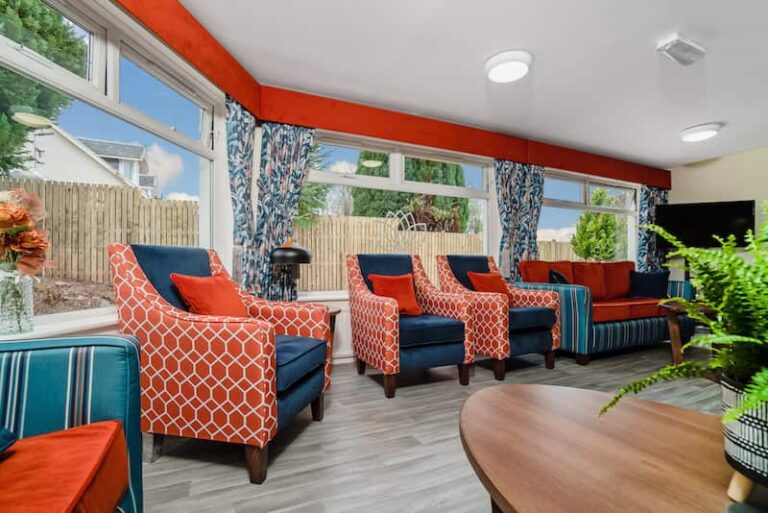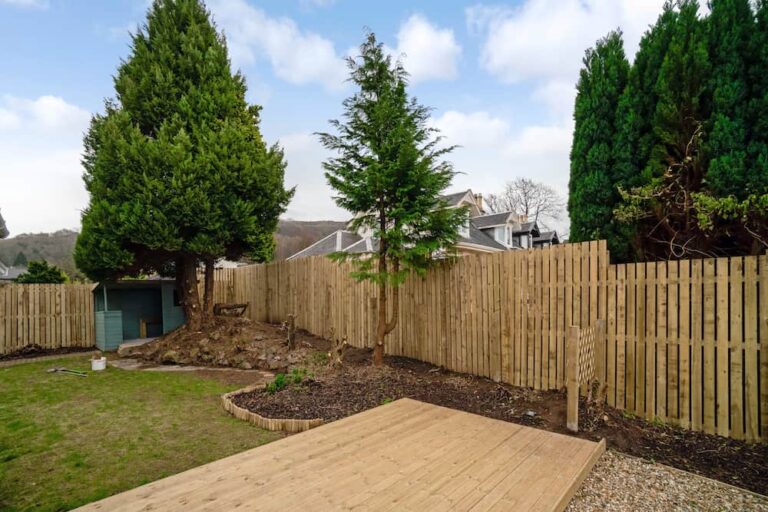 Effective lifestyle management through Bipolar
Along with our support, on a residential basis, effective lifestyle management can help to reduce the impacts of your bipolar disorder. Small changes surrounding your routine, as we've shared above, can make a significant impact, by helping to regulate your mood.
Also, by understanding your personal triggers, avoidance can be key through lifestyle management, to suppress the possibility of manic and depressive states.
By embracing a healthy, balanced lifestyle, you'll have greater opportunities to maintain good mental health, helping to offer clarity and rational thinking through potential bipolar episodes.
Ultimately, residential treatment for bipolar disorder will be invaluable, to offer insight and tools into suppressing symptoms.
However, your ongoing actions can also work to regulate your mood and responses, offering sustainable chances of maintenance.
Our residence is classified as a small hospital, and so with that comes the many stringent regulations that we must abide by.
Contact Us Today
Managing bipolar disorder can seem like quite a daunting task at first; however, with the help of Nova Recovery Scotland teams of staff, we strongly believe that you will be able to make long-term positive changes to your mental health and improve your quality of life.
Contact our team for more information on bipolar disorder treatment, along with the diagnosis process.
Source
https://www.nhs.uk/mental-health/conditions/bipolar-disorder/overview/