If you've ever tried to recover from your addiction before and ultimately failed, don't be disheartened. Unless you've joined a private drug and alcohol rehab to undergo residential addiction treatment, you haven't given yourself the best possible chance of recovering.
We ensure that each client receives a bespoke addiction treatment programme whilst staying in comfort at our luxurious accommodation.
We have a fantastic team of recovery workers who will support your treatment process throughout, helping you in any way they can. You'll be in safe hands, whilst undergoing your treatment at our drug and alcohol rehab in Moray.
Are you ready to join drug and alcohol rehabilitation?
Many people who suffer from an addiction to alcohol or drugs, struggle to come to terms with their condition.
It's very common to be in denial as individuals downplay their symptoms to pretend as though it's not happening. Whether this is for their own sake, or for the sake of trying to protect those around them, it's a dangerous cycle to fall into.
The only way that you can truly overcome your addiction is to accept it. You can then take the courageous step of asking for help from our brilliant team in Moray.
Our admissions process is simple and easy to understand. Once you've contacted us regarding your condition, we can arrange a review to assess your physical and psychological health which could be in person or over the phone.
This assessment helps us to get to know you better and to gain more of an insight into your drug or alcohol addiction, thus helping us to design the most suitable treatment programme for your unique circumstances.
You could be joining us at our rehab for drug and alcohol abuse within 48 hours after your initial contact. The time between our first discussion and you physically joining us at our drug and alcohol rehab in Moray is very important.
If left too long, you may get cold feet and try to talk yourself out of it. This is a great benefit of private rehabs, as with free local health services, you'll likely to be added to a long waiting list to receive a generic, ineffective treatment programme.
How can you help a loved one who is struggling with drug or alcohol addiction?
If you've noticed a significant change in a friend or family members behaviour which you suspect could be because of drug or alcohol abuse, then it's important to encourage them to share this with you.
It's possible that they're in denial about their condition and unwilling to talk to you about this at all, however, if this is the case, you can use our friend and family referral service or arrange an intervention through our rehab.
Whilst this might seem like a drastic measure to take, our referral or intervention services are highly regarded as an extremely useful tool in encouraging loved ones to undergo a rehabilitation programme.
You're giving them the opportunity to share and open up in a safe space, they'll have no other choice but to face their addiction head-on and make a decision which could change their life forever.
By acting on their behalf, this may also make them realise how much their addiction is affecting others around them. It's quite common for individuals to believe that they're only hurting themselves with their drug or alcohol addiction when in actual fact, they're having an impact on so many other lives.
If you're not sure how the intervention works, it's quite simple. The process is completely structured and gives everyone involved the opportunity to share how they're feeling with the supervision of a professional interventionist.
We have the advantage of being able to neutrally listen to all sides of the story and then provide guidance on the next steps.
How does drug and alcohol relapse prevention help?
Drug and alcohol relapse prevention is a crucial part of achieving your long-term recovery from alcohol or drug addiction. We have a specialist team who particularly focus on relapse prevention as it's such a tempting outcome for many people who are trying to give up alcohol or drugs.
It's important to recognise your triggers and identify the underlying reasons for how you became addicted to alcohol or drugs in the first place. All of our psychological therapies will help you when it comes to relapse prevention.
Going through treatment with no relapses isn't unheard of, it can be done, but it's a big challenge. We've helped many people achieve their long-term recovery goals and go on to live a life without the desire to abuse drugs or alcohol again.
Our team are experts in their field and can provide you with the necessary tools to continue your drug and alcohol relapse prevention even when you leave our rehab hospital.
Do we provide a drug and alcohol aftercare programme?
In our opinion, an addiction treatment programme wouldn't be complete without a drug and alcohol aftercare programme.
With this in mind, we offer a free drug and alcohol aftercare programme to all of our clients for the first 12 months.
This is a great benefit as your transition back into home life can be quite challenging, particularly when you're faced with temptations to relapse; this is where your relapse prevention sessions come in handy.
It can also be very beneficial to involve your family and friends in your aftercare programme, as it can help you to have an extra set of eyes on your recovery process but can also be quite comforting for them to be a part of your journey.
Get in touch with us today on 01475 303998 or email us at [email protected] We're confident that this will be the best decision you'll ever make for you and for those around you.
Related News
While reaching the sober status is a positive milestone, it is, however, important to remember that drug rehab is the…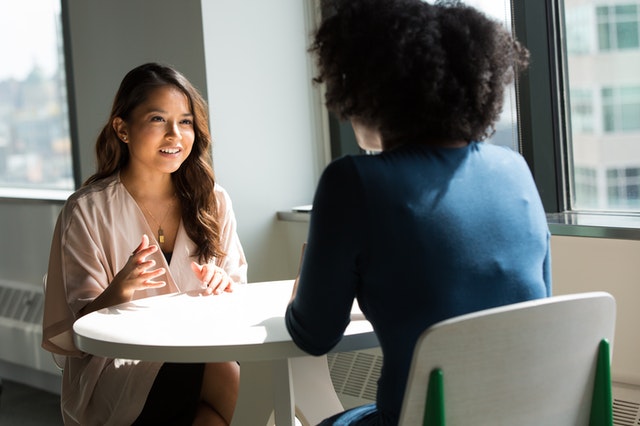 Addictions consume and control the lives of millions of people across the world. Yet, addiction stigmas are common factors that…
Although we live in a country, albeit a world, where heavy alcohol intake is normalised, and alcohol addiction shouldn't be…